News
Here you find …

– The events calendar
– and information about current exhibitions and competitions – open calls for participants.
–––––––––––––––––––––––––––––––––––––––––––––––––––––––––

"Keep Your Eye on the Planet"
A travelling exhibit Project
A cordial invitation to participate!
Task: Design a textile artwork to the theme "Keep Your Eye on the Planet". The theme allows for creative inclusion of various issues facing mankind and our environment. Each bid must incorporate at least one embroidered eye fron Afghanistan. The elliptical embroideries available for purchase include either one eye or a pair of eyes.

Registration deadline: June 30, 2018
Opening Exhibit: September 2018 in St. Marie-aux-Mines, Frankreich, in the scope of the 24th European Patchwork Meeting.
Detailed eligibility requirements
Download Registration Form

Gallery Shop for embroidered eyes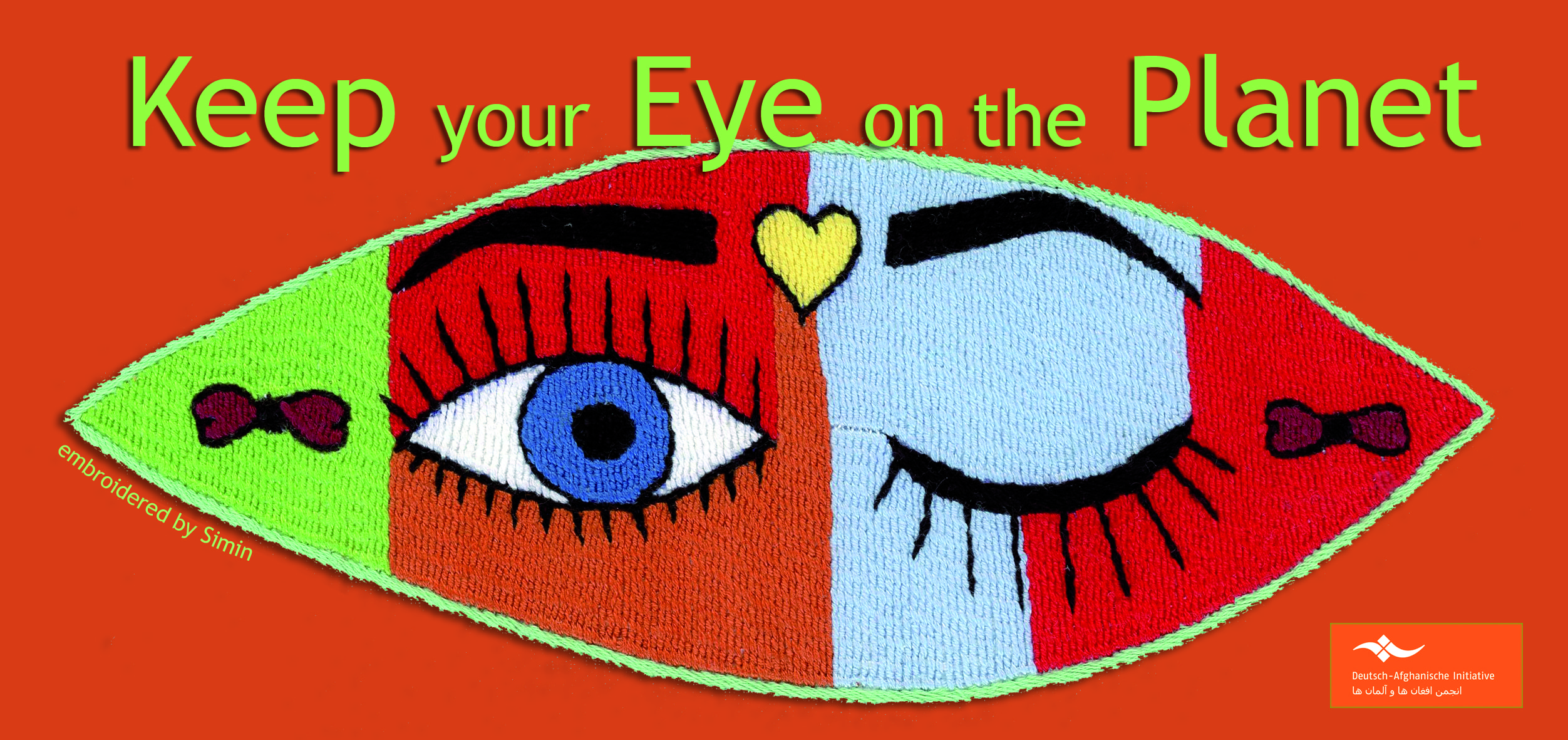 –––––––––––––––––––––––––––––––––––––––––––––––––––––––––
Accompanying our exhibition
"Gardens Around the World"
we published a catalogue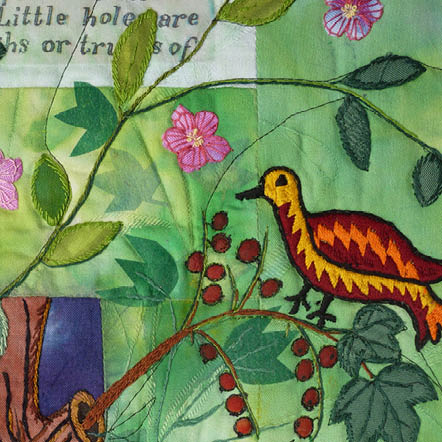 The catalog lays bare the stages of the project, a process not immediatly visible in the end products. The gallery book "Gardens Around the World" invites you to be enchanted by the results of this cultural exchange. Enjoy your stroll in international gardens!

168 pages, hardcover with thread binding, 20 € inklusive shipping, published at MaroVerlag.
You can flip through the book in our excerpt.
You can order the book here on our site.